Able Body Colon Therapy
The ABC's of Colon Hydrotherapy
Welcome to Able Body Colon Therapy....the ABC's of Colon Hydrotherapy. Please follow the tabs to the left side of the page to direct you to understanding more about what Colon Hydro Therapy is, how much it costs and frequently asked questions. Feel free to contact us through email or telephone. We are excited to help you attain the health and awareness that you seek.
Congratulations on your first step and we look forward to meeting with you soon!!!
Colon HydroTherapy In Clinic
Colon HydroTherapy is used to detoxify the large intestine, also known as the colon, by removing debris and waste that has accumulated over time causing malfunctioning of immune systems, digestive systems and metabolism. This aids in weightloss, regularity, and detoxification.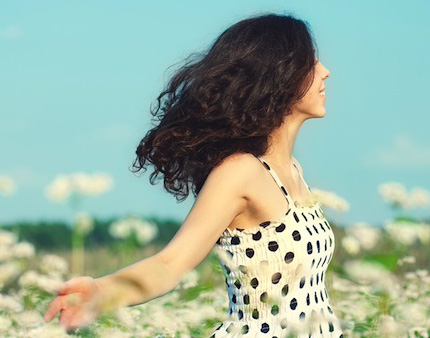 Detoxifying Ionic Foot Baths
Ionic Foot Baths remove toxins from the body in an area where we have the most abundant amount of pores that excrete... our feet. Ions are positively charged and toxins within the body are negatively charged, so when the ion is placed in the footbath, it attracts the negatively charged toxins out of the body through the pores of the feet painlessly and comfortably. Watch as the water grows darker and changes colors, pulling toxic material from the body. We have a color chart that explains the colors and where they are coming from that you can use to compare.
Far Infrared Sauna with Earthing Mat and Chromotherapy
Our far infrared sauna uses an earthing mat and chromotherapy color lights to bring three effective therapies together at once for maximum results.
Far Infrared Sauna induced perspiration allows toxins to be eliminated directly without further overtaxing the internal toxin metabolism. This especially helps the fat cells to release hard-to-reach stored toxins and has many health benefits.
Earthing causes our electric potential to equalize with the earth's electric potential. Studies have shown the benefits of earthing include increased parasympathetic nervous system activity and balance. These benefits include improved sleep, pain, bloodflow, and normalized cortisol levels, thereby reducing inflamation.
Chromotherapy, also known as color therapy, refers to the use of color, and colored light for therapeutic effects. Our far infrared sauna has a 96 LED chromotherapy panel with all the primary and secondary colors. Adjust the color and intensity of the light to your mood with a remote.
May Specials
3 colon therapy treatments for $240, or 12 for $800!

12 colon therapy and 12 sauna treatments for $999!

Ionic footbaths for $45!
Must mention website "SPECIAL" when making appointment!
Refer a Friend
Also, new referral program....refer 2 new people and get 1 FREE colon therapy visit!!!
New Client Intake Forms
Click the button below to download the New Client Intake Forms. Print and fill them out ahead of time at your convenience before coming in for your first appointment.
---
Connect on Facebook: Facebook: AbleBodyColonTherapy