Alimtox Foot Bath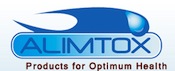 What is the Alimtox Ion Generator?
The Ion Generator is a self-contained high tech water foot bath which uses stainless steel electrodes to generate ions, helping to cleanse, balance, and enhance vital energy, which is stored within the body and utilized by our cells. While the footbath is widely used to increase both physical and mental vitality, it can also assist the body in ridding itself of toxins, chemicals, radiation, pollution, and other foreign materials trapped in the skins' layers.
List of Possible Benefits
Liver and Kidney Detoxication
Improved Memory and Mental Clarity
Reduction of Stress and More Restful Sleep
Significant Relief from Body Aches & Pains
Improved Health & Appearance of the Skin
Increased Energy & Improved Stamina
Enhanced Immune System
Today we are exposed to the greatest toxic load in the history of our planet and ongoing periodic detoxification is essential to maintain health and avoid disease. The Alimtox-AOK Cell Cleanse, in conjunction with a healthy, low stress lifestyle, can provide a thorough and efficient way to maintain high energy levels and long term wellness while providing a comfortable purification support system.
Rates
Ionic Footbath Session - $45
3 Sessions - $125
December Specials
3 colon therapy treatments for $250!

Ionic footbaths for $45!
Must mention website "SPECIAL" when making appointment!
Refer a Friend
Also, new referral program....refer 2 new people and get 1 FREE colon therapy visit!!!
New Client Intake Forms
Click the button below to download the New Client Intake Forms. Print and fill them out ahead of time at your convenience before coming in for your first appointment.
---
Connect on Facebook: Facebook: AbleBodyColonTherapy